Ministries
Care Ministry
Is a group of church members that care for shut-ins and home bound in many different ways. This include but not limited to the following:
Do visitations
Deliver flowers
Sent holiday cards
Make phone calls
Meet as a group to plan for and keep track of members needing care
Carolyn Beauchamp and Sally Iboshi leads this group of caring members.
Supportive Care Ministry
FFUMC has an on call core of trained care persons who can:
Listen to you
Talk with you
Visit in the hospital, home ore care facility
Pray for you
Get you referrals and resources
At times when you:
Are tired and stressed
Ill
Suffer grief
Are depressed
Just need a loving hand
Or nee encouragement and hope
Call Kathy Norris
Family Ministry
A new family ministry began in October of 2006 and has met monthly to get aquatinted and have fun. We have had barbecues, gone to movies, watched DVDs and have had a Christmas Faire. We will have more events in the future to give help in parenting concerns and issues. It is open to families with children from babies to Jr. High.
FFUMC Youth
There is a place for you! At Fullerton First we have a large and very active youth group with a place for all of the young people who walk through our doors. We are a welcoming youth group with a passionate heart for the Lord. As a group we seek to be in community with each other, our church family, our community and most importantly with our God. There are always things to do! We hope and pray you will find a home here with us. All Junior High (6-8) and Senior High (9-12) are welcome to join us.
Every Sunday:
First Sunday "OUT"- The first Sunday of the month the youth come out of the balcony to sit with their church family, both Jr. & Sr. High Sunday School meet together in the Youth Lounge...AND we all go out to eat somewhere local in Fullerton. Count on First Sunday "OUT" every month!!
Sunday School- (youth stay in the service until Children's time and then leave for Sunday School)
Jr. High Sunday School (with the exception of the first Sunday) meets in the Mouse Hole upstairs. All 6th-8th grade are welcome for this time of Bible study and fellowship.
Sr. High Sunday School meets in the Youth Lounge upstairs. Be prepared to be challenged with Bible Study, topical discussions and even a debate or two on current events that are relevant to young people's lives. All 9th-12th graders are welcome to attend.
Every Wednesday in the youth prayer room join us for TAKE 45.....a time of prayer, mediation and reflection from 6:30-7:15 PM. Take time to be still and listen to God. Life gets busy.....slow down!
Youth Group- Typically youth group is weekly from 5:00-6:30 PM on Sunday evenings. There are of course special activities, retreats, camps, outings and other church activities that make the schedule change from time to time. Please contact Susan Faber.
Children's Ministries
All children are welcome at FFUMC. Our program includes children from infants to fifth grade. The Nursery is open Sunday Mornings from 9:30-11:30. Sunday school classes meet every Sunday. The children begin the morning attending the worship service with their families. They are excused to go to their classes after the 'Children's Time'. We have a Sunday School class for Pre-schoolers, Early Elementary ( K, 1st, and 2nd grade) and 345 Club (Sunday School for 3rd, 4th, and 5th grade).We have a wonderful staff of caring teachers.
FFUMC offers a fun filled summer week of Vacation Bible School. Children from Pre- School - 5th grade enjoy, worship, music, recreation, snacks, and crafts. Many special activities are planned through out the year, lunch out for the 3rd-5th graders, Prayer and Pizza with the youth group, family activities in the summer, and much more.
We invite you to join us any time!
Jesus said, "Let the little children come to me, and do not hinder them, for the kingdom of heaven belongs to such as these."
Preschool School
Applications for the next school year has started for the Fullerton First United Methodist Church Nursery School offering a 1/2 day Parent Participation Preschool program from 9-12:00, Monday through Friday, 2, 3 or 5 days. For more information contact Colleen Banks, Director of the FFUMC Preschool. http://www.ffumcpreschool.net/
Adult Ministries
Music
Outreach / Missions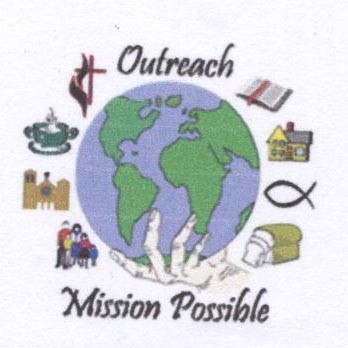 Meals on Wheels

Meals on Wheels of Fullerton is a non- profit organization which delivers
meals 5 days a week 52 weeks a year. Any age resident of Fullerton who is
homebound and unable to shop for their own groceries or prepare their own
meals is eligible. These include shut-ins, elderly, convalescing individuals
or those living alone.

Over the past 34 years MOW has been delivering meals in Fullerton. Many
members and friends of FFUMC have donated their time to this cause.
Currently we have 18 members delivering meals. If you can spare 2 hours one
day a month we would be extremely grateful.

For for information call Ellie Bohall
714-871-2205